Dinosaurs Chalk Bags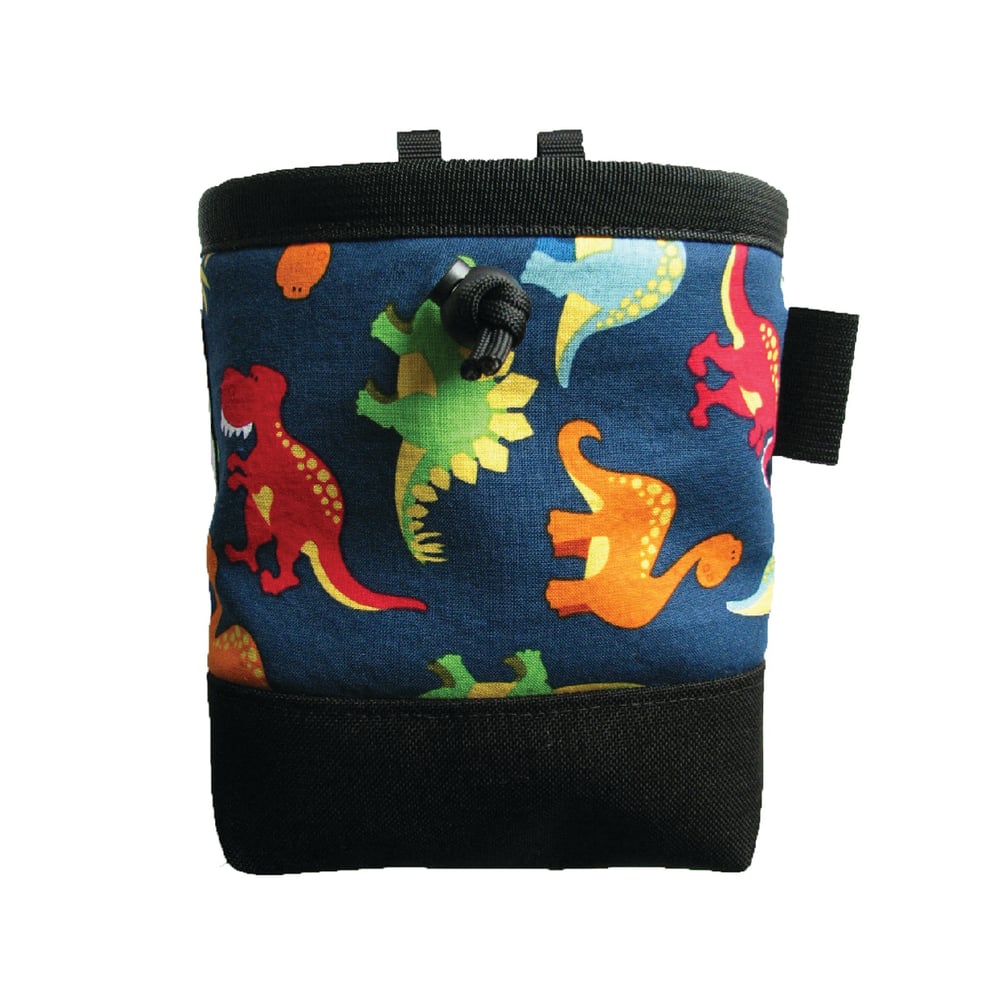 Bag has a Cordura bottom for durability and water-resistance. Lined with soft, recycled black fleece.
Measures approximately 6"x7". equipped with a brush loop and super-bomber paracord drawstring.
Pattern will vary slightly from bag to bag.
~Want to add a belt or zippered pocket to your bag? You can find them in the "climbing extras" section of the shop.
Non-U.S. customers are responsible for any VAT/customs fees. Please check with your local postal service.