Upcycled Sari Chalk Bags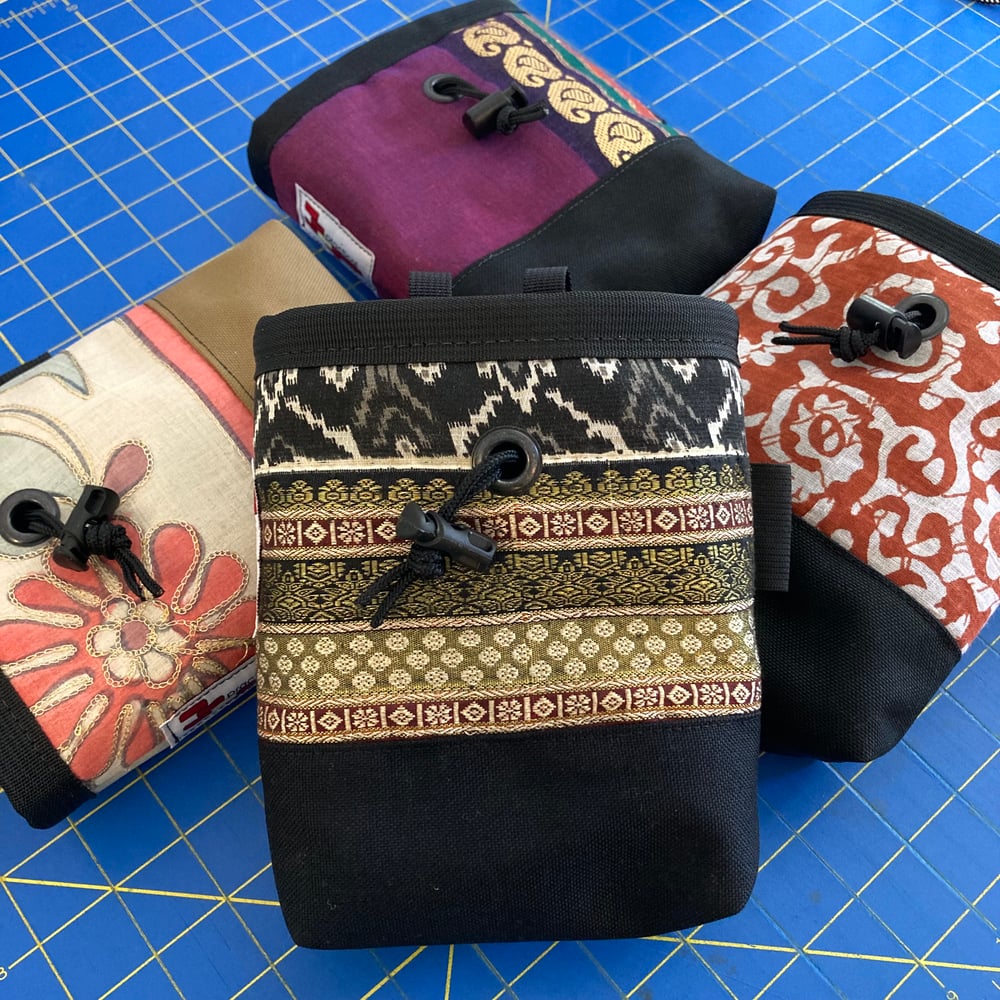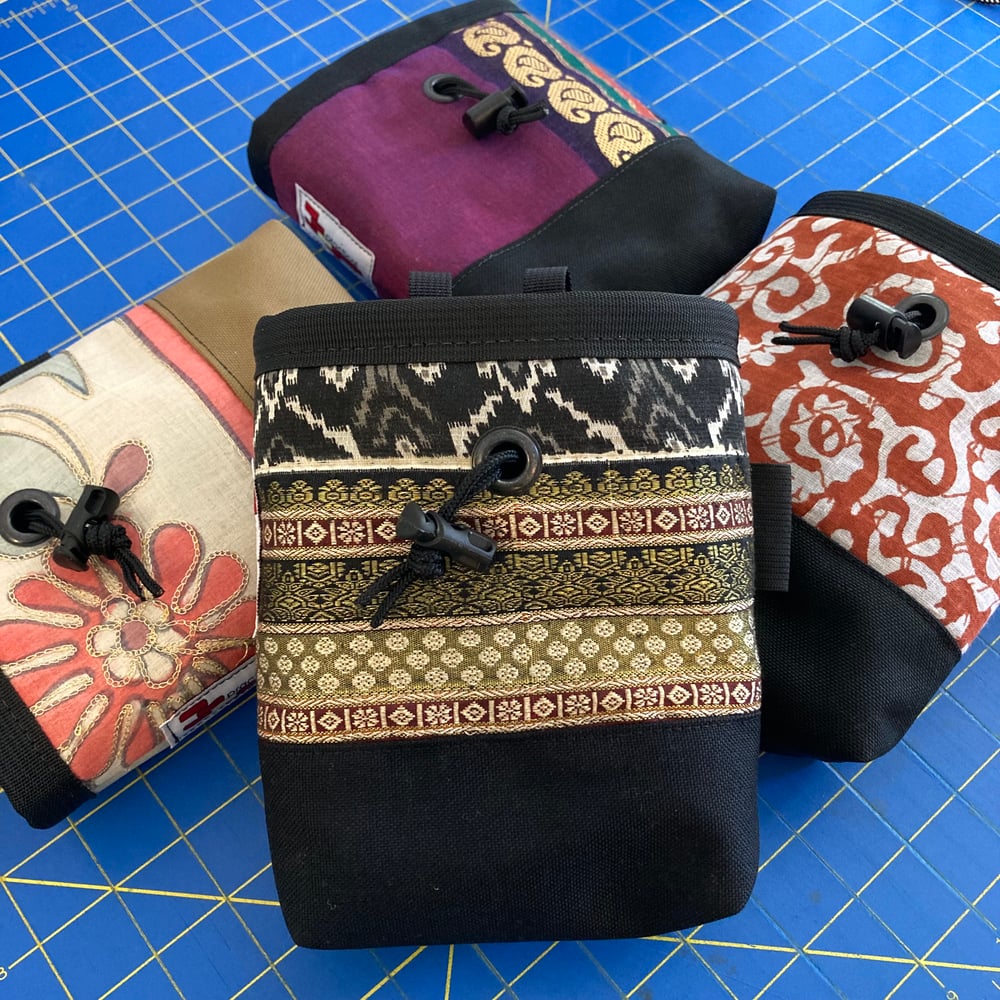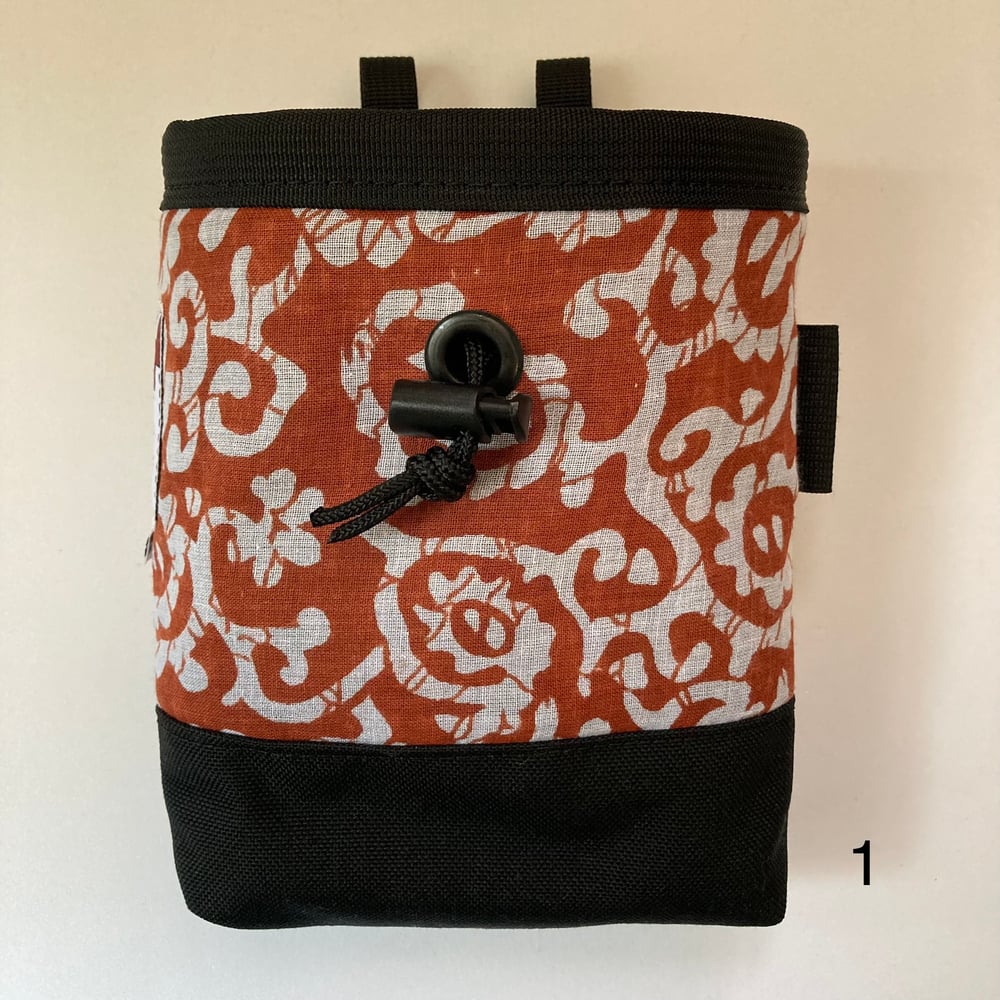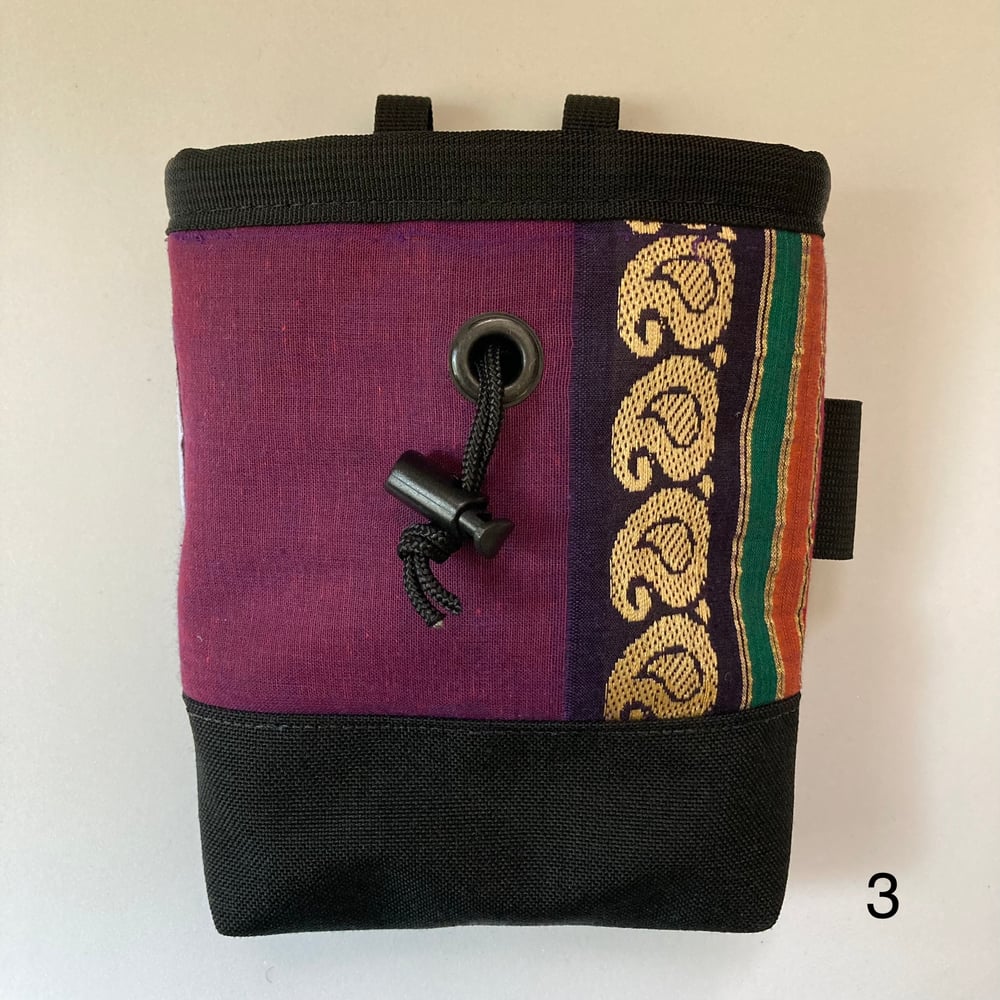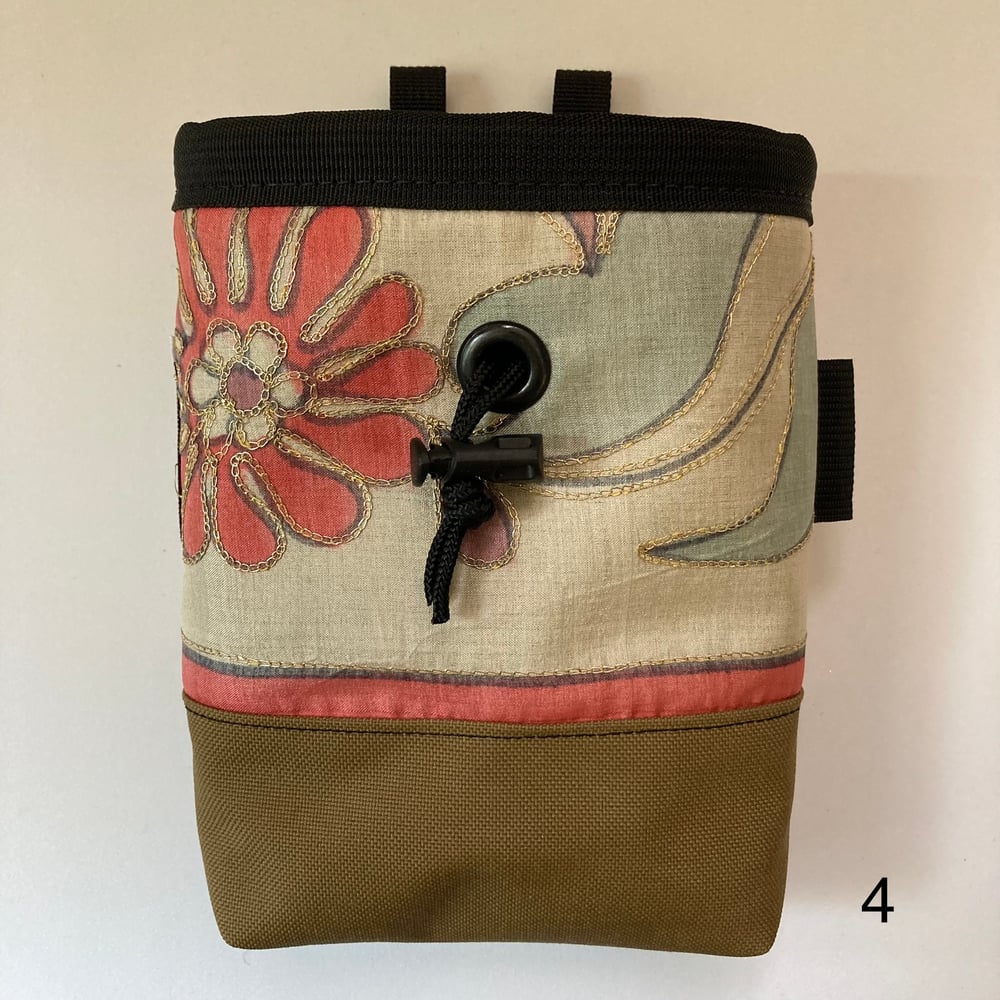 These unique, gorgeous bags are made from sari fabric remnants and have a water-resistant Cordura base. Each is one-of-a-kind!
Bag has a soft recycled black fleece lining.
Measures approximately 6x7. Equipped with a brush loop and sturdy paracord drawstring. Expedited shipping option and chalk bag belts can be found in the "Accessories" section.