Blaze Orange Visibility Mat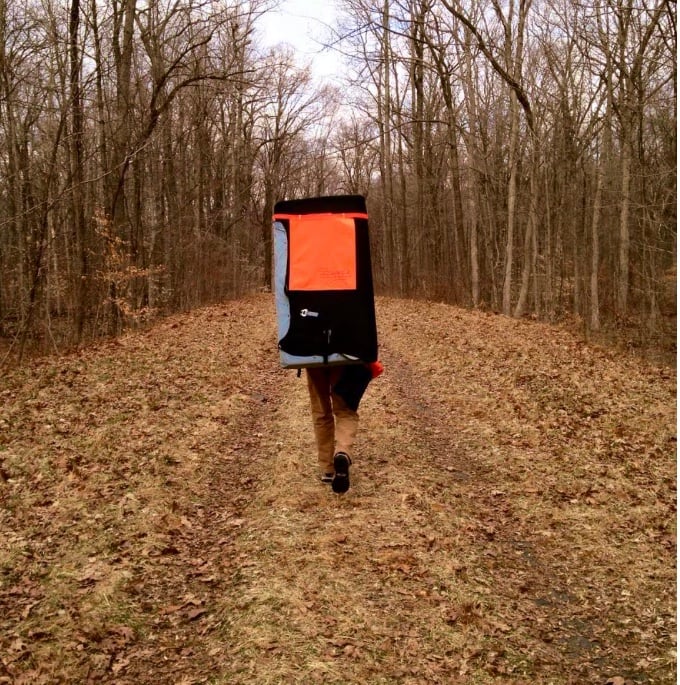 Our visibility mat is a must-have for any climber who shares their local rocks with hunters. Blaze orange Cordura on the front, shoe scraper on the back (made from 100% recycled plastic bottles). Throw it down for that muddy sit-start or use it if you need a nice dry seat for lunch.
Mat measures 15 1/2"x 17" and slides easily on and off your crash pad. Webbing strap cinches down tight with a quick release adjuster and measures 72" long to fit most crash pads.
Disclaimer: This mat is not padded and is in no way intended to protect you from a fall.
~Non-U.S. customers responsible for any VAT/customs fees. Please check with your local postal service.